At Mediatrix Dental Clinic we take children's dental health seriously.
Taking care of a child's teeth from the moment they erupt is important in order to set the children on a good routine for good dental health for life.
At Mediatrix Dental Clinic we try our best to make the children feel as comfortable as possible and try to ease any dental anxiety they may have picked up through time. This starts from the reception area, where there is a special area for children.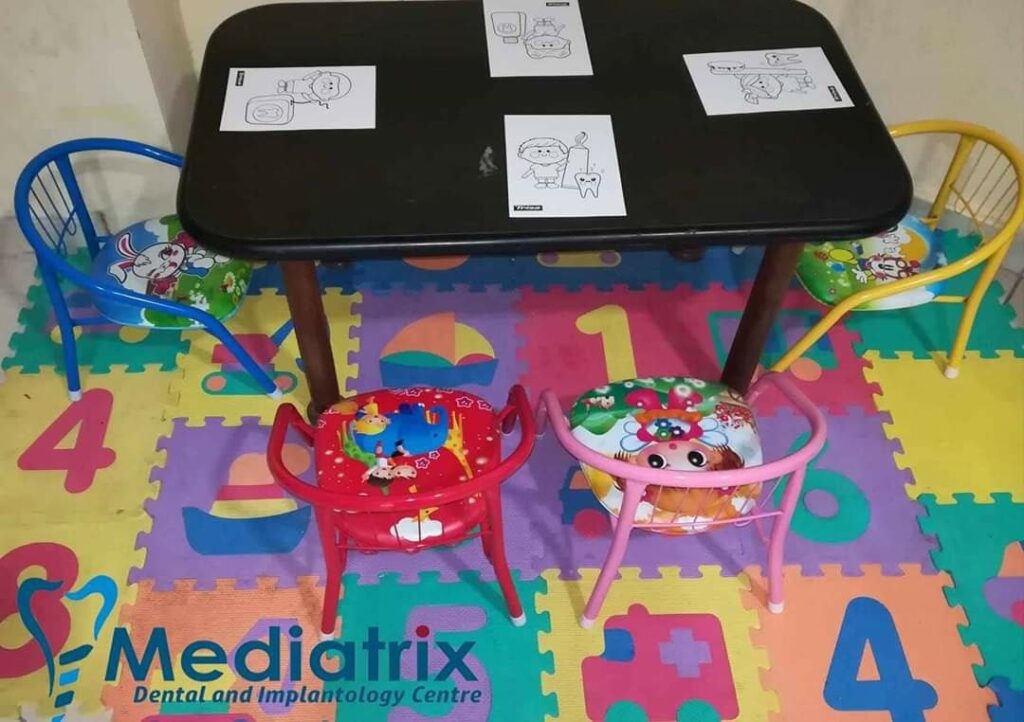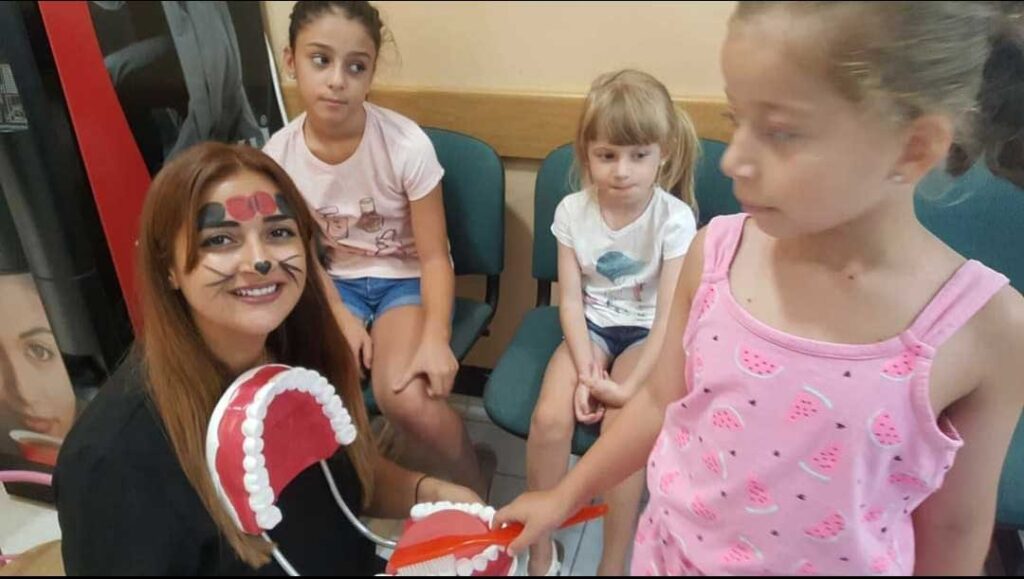 We offer the following services for children:
– Oral hygiene advice including diet advice, brushing demonstrations and professional cleanings.
– Prevention of dental diseases through application of pit and fissure sealants, in order to stop food from getting stuck to the teeth, leading to decay. This is normally done at around the age of 6, when the first molar erupts into the mouth
– Prevention of dental disease through fluoride varnish application. This is a high concentration of fluoride which is applied depending on the case, and normally between 2 and 4 times a year. This is important to help strengthen the teeth and prevent the tooth from decaying, and hence the need for fillings.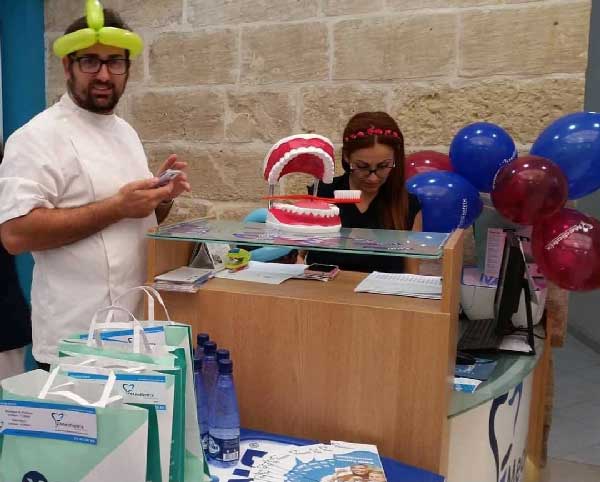 – Restoration of decayed teeth under local anaesthesia. We also provide coloured fillings as well as white fillings. We understand that local anesthesia may be frightening, but we also provide an anaesthetic that is applied directly to the gums to try and ease the experience for the child.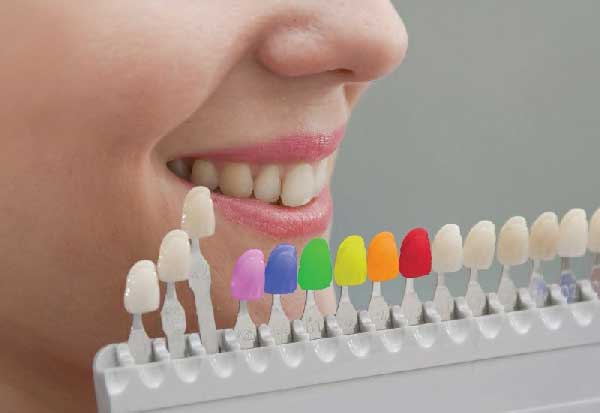 – Pulpotomy and Pulpectomy treatment. These are partial and complete nerve treatments in order to try and keep the tooth in the mouth for as long as possible without the child being in pain from the tooth.
– Orthodontic treatment for children. We are qualified to provide braces, both fixed and removable in the private dental setting. It is important for your child to be visiting the dentist regularly as soon as the first tooth erupts. How the teeth erupt and their position in the mouth may indicate the need for braces. Orthodontic treatment whilst the child is growing may reduce the need for more complicated treatment in the long run
– Trauma cases
At Mediatrix Dental Clinic we understand that accidents may happen. A fall whilst out with the bicycle or scooter, or even some rough playing between siblings. We are equipped and trained to treat injury to the mouth and teeth. If your child has been injured, it is important to do the following:
Check if your child has hit their head. If this has occurred and your child has lost consciousness, please call your closest health clinic or hospital.
If no loss of consciousness has happened and their teeth have broken, it is important to look for the broken piece. Place the piece of tooth in milk or salted water, and come to the clinic immediately.
If the tooth has come out of the gums whole, including the root, grab the tooth from the crown, which is the white part, and run the tooth under tap water. After this is done, put it back into place. If this cannot be done, place the tooth in milk or saline, or else in between the cheek and teeth of the child, and go to the dentist immediately.
Why is it important to try and save baby teeth?
Restoring children's teeth is important to keep the teeth healthy and keep their function in order to help them be able to eat nutritious food to help them grow. Having decay in baby teeth almost always means that the child will experience tooth decay as they grow older. It is therefore the responsibility of both the caregiver and us as dental professionals to try and prevent it as much as possible.
At Mediatrix Dental Clinic we are also trained to provide dental treatment to children who have special needs, including children with autism and other children with other disabilities such as Down's syndrome.
Every year at our clinic we organise a special Kid's Day. On this day we decorate the clinic, and invite all the children to come and join us, have fun with us and learn more about dental health. This includes a dental check up, face painting, a goodie bag and other fun activities.
Here are some photos from our previous kids days: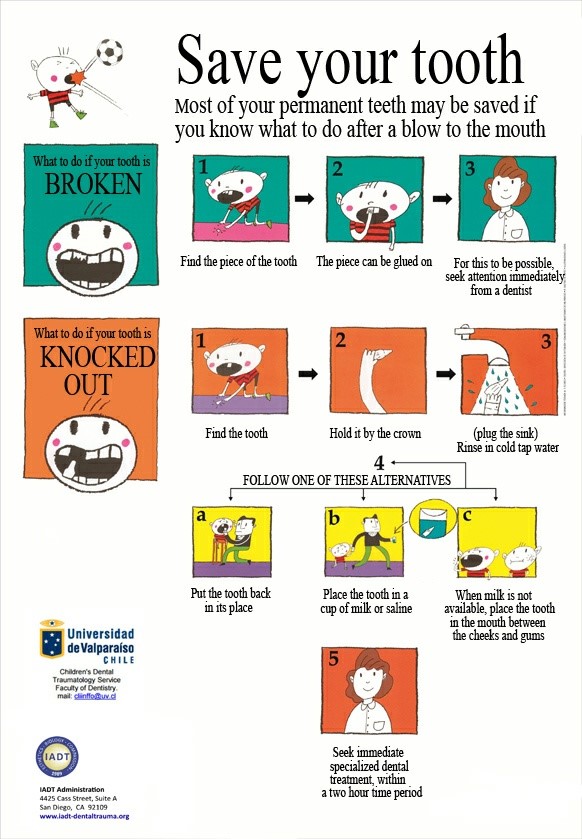 We hope to see you at our clinic soon!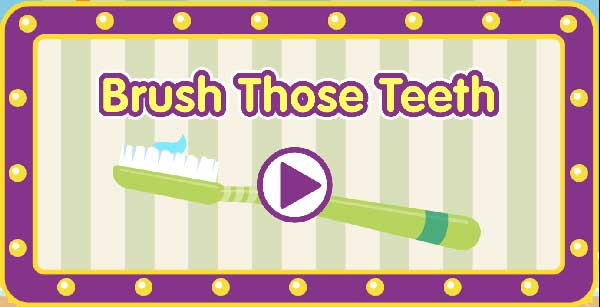 How to prepare your child for a visit to the dentist, Do's and Dont's:
It is a very common thing to be afraid of a new experience. Coming to the dentist for the first time may be a challenging situation.
These are a few tips and tricks to try and get your child to be as comfortable as possible whilst in a new environment:
– Do not let the first visit to the dentist be a visit where the child is already in pain. If the child has come in pain, then it is likely that the dentist will become associated with pain. The first visit to the dentist should be as soon as the first tooth erupts. The dentist will then guide you on how often your child should be visiting.
– Get your child's favourite toy with you. Bringing an aspect of home is a great way for us to make conversation with your child, and try and ease the experience for them.
– Do not scare the child with phrases such as 'the dentist will give you an injection if you are naughty'. Sometimes we do have to give local anaesthesia, but we do not want the child to be scared. It is therefore important to explain to the child that the dentist may need to put your tooth to sleep.
– Do prepare your child that they will have to open their mouths as wide as possible in order to check and count their teeth.
– If the child is in pain, do explain to them that the dentist is going to try and remove the pain from their mouth, and that they will be much happier after and that they will be able to eat without pain.
– As much as possible, do not bribe the child with a new toy or present if they are well behaved at the dentist. Coming to the dentist is a necessity, and should not be seen as a sacrifice. We do our best to try and make the child as comfortable as possible.
– It is very important that the accompanying person is calm, positive and enthusiastic about coming to the dentist. Children pick up on people's anxieties easily. It is very important to keep a positive attitude both before, during, and after the dentist's visit.